So I've been playing around a lot with Sims 3... not really getting completely immersed in any one game/hood, but I have a few different challenges and things going on and wanted to share a bit. Some games I have going on are looking a bit promising!

First, I started a Differences in the Family Tree challenge.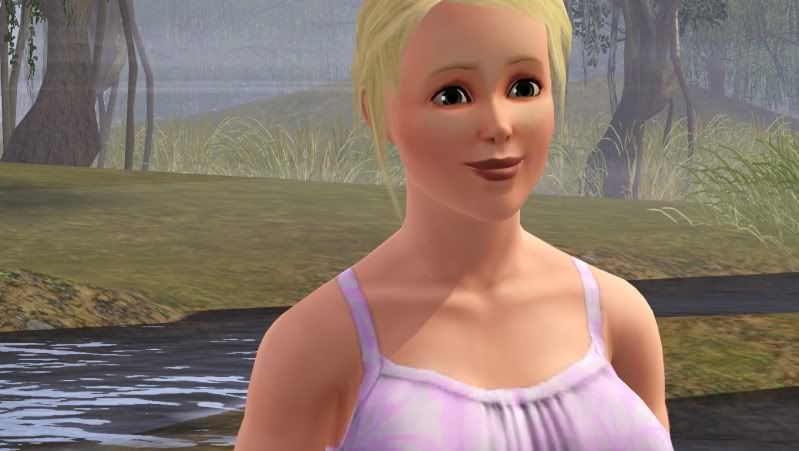 Here's my starter Sim, Hannah. I've used her several times... she's also the sim I've been playing with in another hood as a Nanny. ;)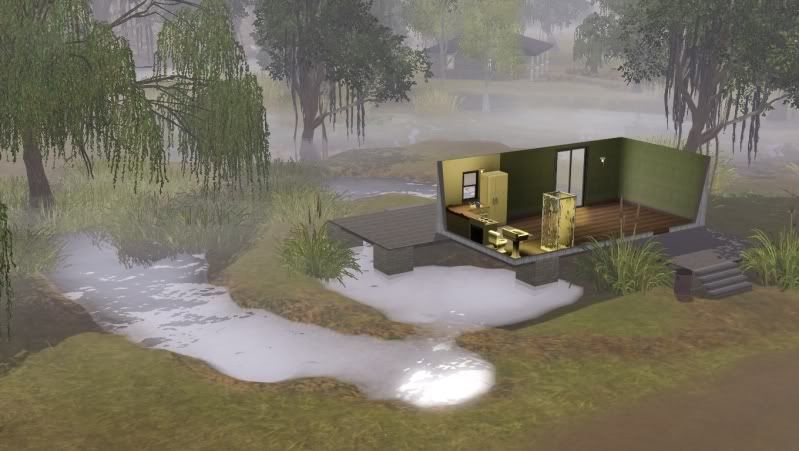 Here's an overview of her lot. Well... at least the fishing should be okay, right?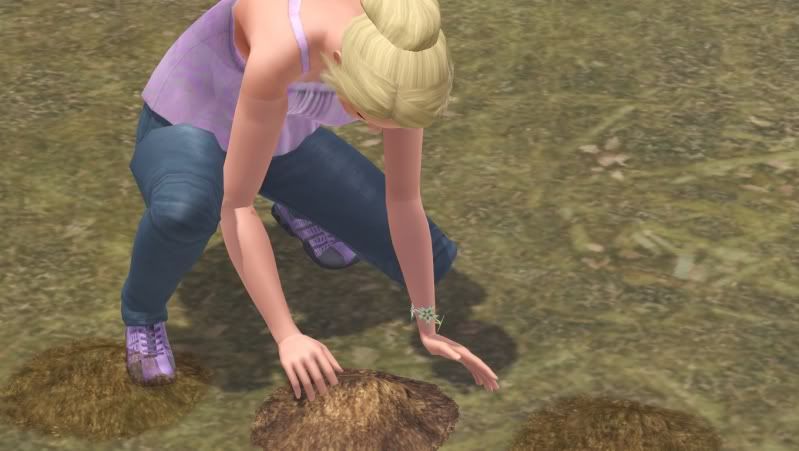 She gets right to gardening, as the first generation in the Differences in the Family Tree challenge needs to be a gardener/farmer. I also had her register as a self-employed gardener.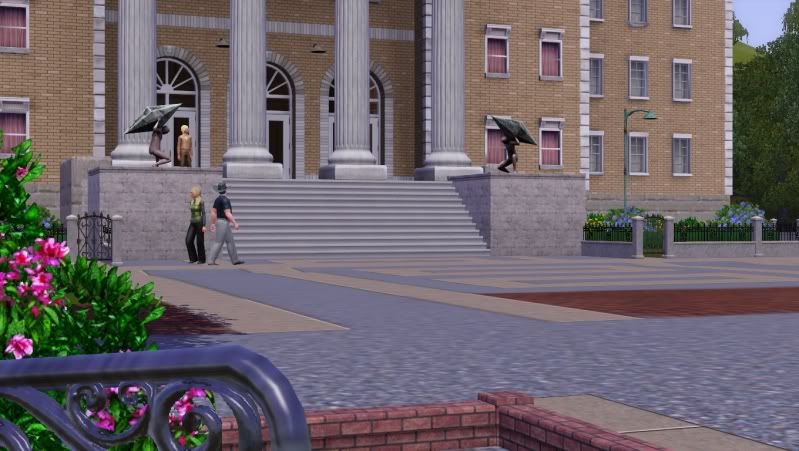 LO AND BEHOLD who showed up at City Hall while Hannah was there signing her paperwork! Yep, it's my Vidcund Curious! I always drop my Curious family into whatever 'hood I start, whether I play with them properly or not; I like seeing how the game develops them and I like treating them as Townies. I do that with all of my favorite families!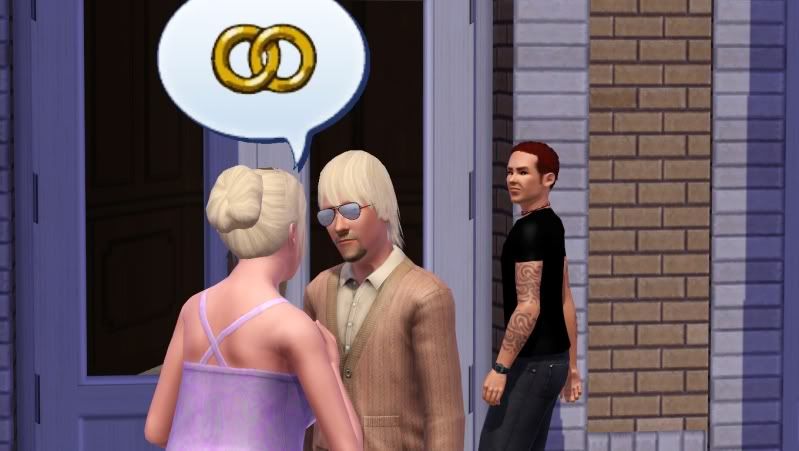 So of course I had to have Hannah strike up a conversation with him, and ask him if he was still single... because in this game, you never know.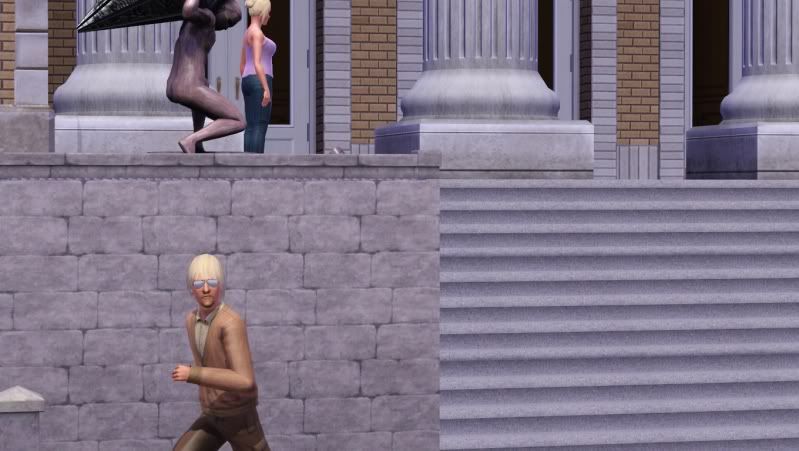 Then no sooner had poor Hannah asked about Vid's romantic status (he's still single by the way) the man TOOK OFF RUNNING down the street!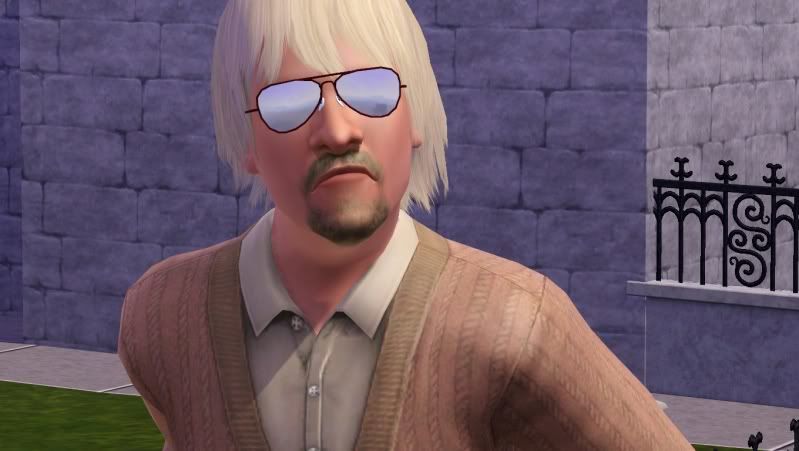 Vidcund: DAMN IT SHE'S ALWAYS TRYING TO GET ME MARRIED OFF.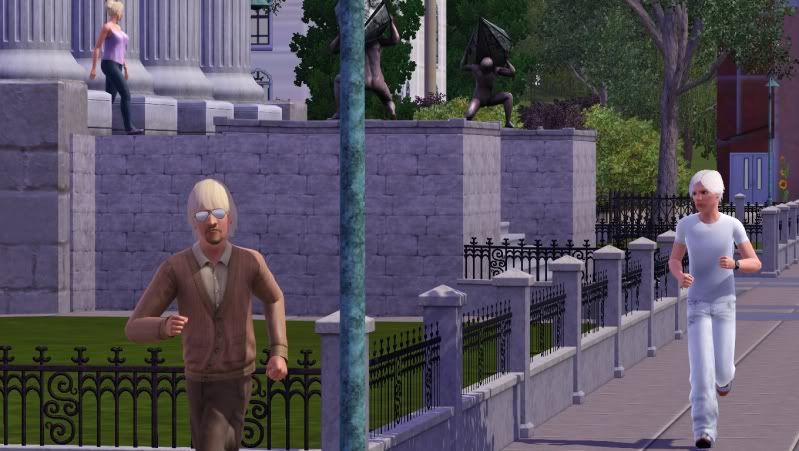 JUST ONCE I'D LIKE TO LIVE A QUIET SOLITARY LIFE DEVOTED TO SCIENCE BUT NOOOOO ALWAYS IT'S A WIFE AND BABIES AND ARRRRGH WHY DOES SHE DO THAT TO ME





Vidcund: *breathes sigh of relief and speeds away*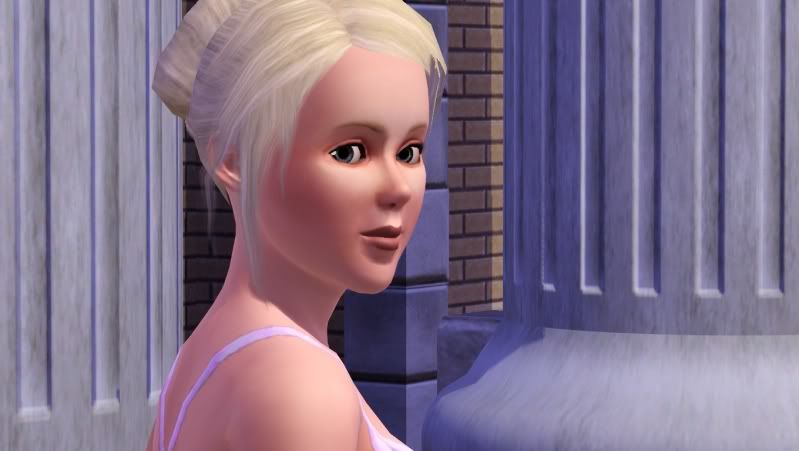 Hannah: Was it something I said?

Me: Don't worry Hannah... he'll come around. I have my ways.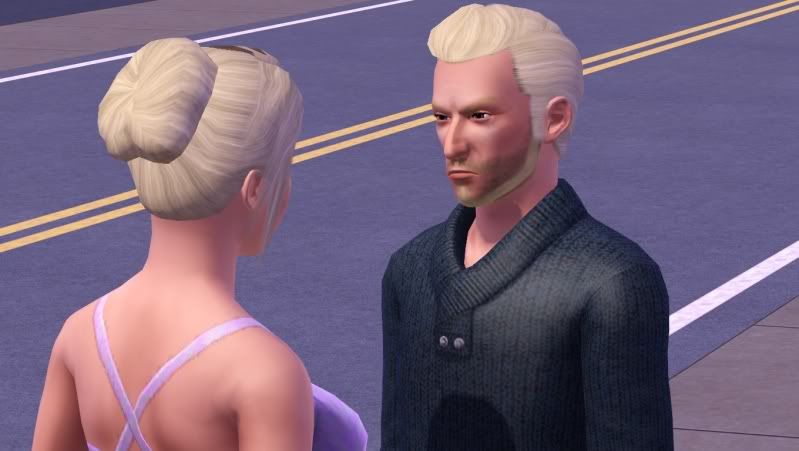 Oh, this is my TS3 version of Loki Beaker I had made quite some time ago. He's not a perfect Loki, as far as looks go, but he's still an interesting sim so I enjoy having him in my neighborhoods.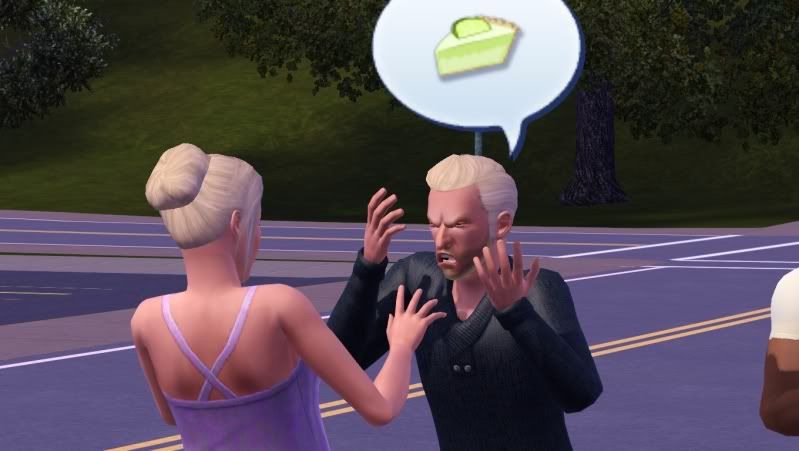 WHAT BLASPHEMY IS THIS? PIE ALWAYS BEATS CAKE! ALWAYS!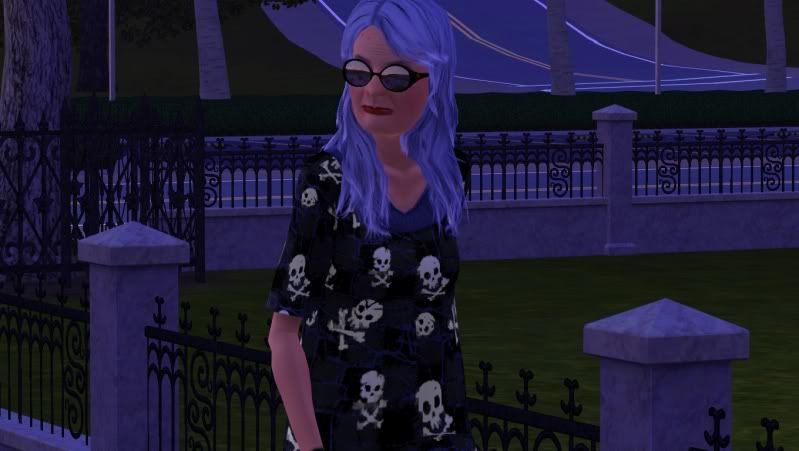 *random walk-by*

Okay I bet she's the mystery relative that sends all the toddlers those creepy dolls.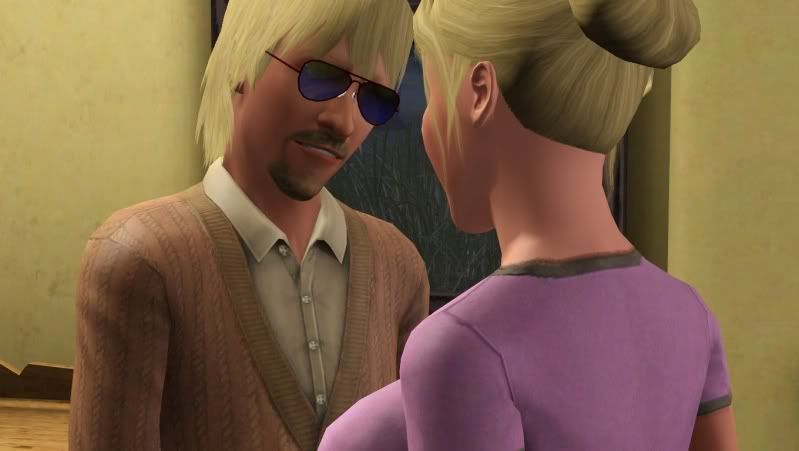 Me: See, Hannah? I told you he'd come around.

Hannah: Yeah... he really is good husband material, isn't he?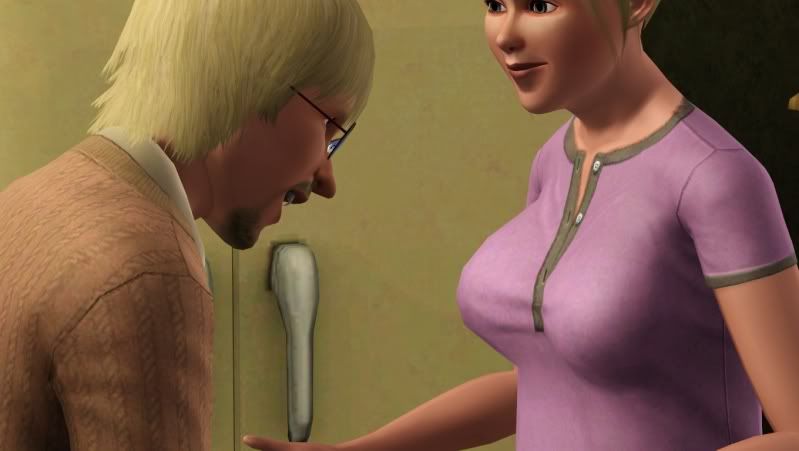 Vidcund: Boobies?


********

Now for some random shots of the "final" Ripp Grunt I created. Again, he's not perfect as far as TS2 looks (I'm starting to think that for some TS2 faces, that might be nearly impossible to do) but I think my Ripp here turned out pretty good as far as TS3 sims go, and he is a very fun sim to play too. :)

/begin Ripp guitar spam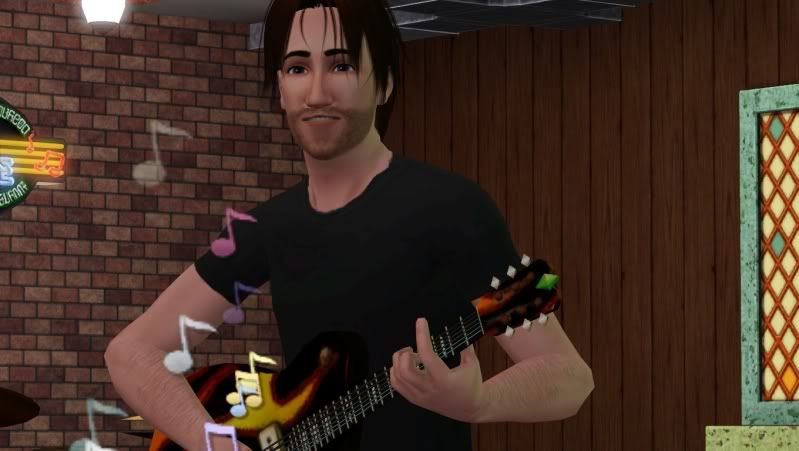 /end Ripp guitar spam


********

And one last picture... this is an Asylum challenge I started but haven't played much yet. In it, I have a lot of Supernatural sims (for TS3 anyway...) There is a vampire (Vidcund,) the controllable (Hannah,) a doll-man (Rags,) two Simbots, and a playable ghost, along with the other two Curious brothers.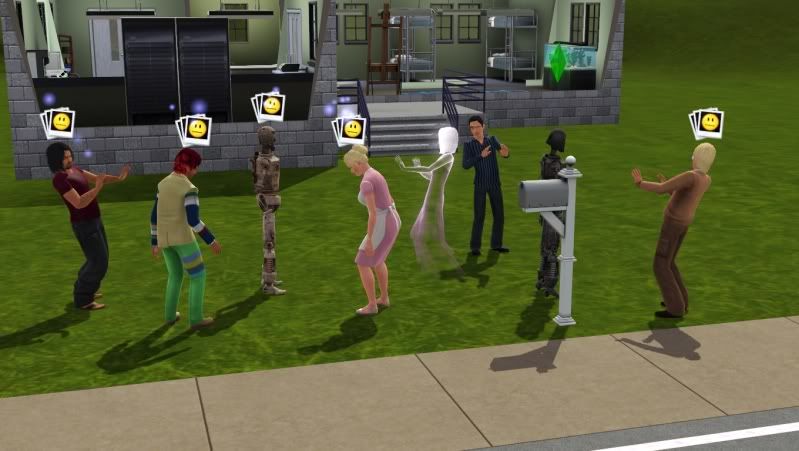 I think it's kind of sad how much the other sims always freak out about the poor robots. I mean, it's not like they can help it!! :( Anyway, this game should be interesting to play if I ever get around to it lol.


Happy Simming!! :D