This Dare made me think about all the times (ALLLL THE TIMES) I've gotten Vidcund Curious married off, and I started wondering how many old screenshots I could find of the weddings.

I actually didn't find as many as I thought I would (found more dirty bedroom scenes than anything else, teehee) but here's some I was able to rustle up!

Enjoy!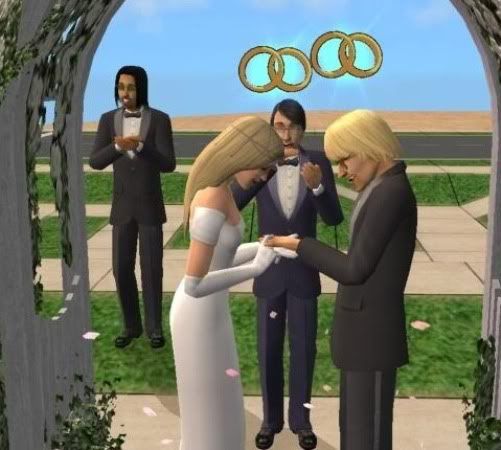 This one is really old. I think this is the first time I ever got him married off and I was happy to find a picture of it. It was originally posted on my old TSR account, and (if it is the one I'm thinking of) the born-in-game sim he's marrying was named Megan and she started off as a teenager that he became friends with.

It was kind of funny, because I had originally decided the teenager's mother (who was a Romance sim) would romance Vidcund as a notch in her bedpost, so to speak... since her LTW was to woohoo 20 sims. The mother and Vidcund didn't get along AT ALL, but during the times I was trying to get them together, he and her teenage daughter Megan got to be best friends. In fact, she was the one who would invite him over when I was trying to get him and her mother together!

When she became an adult (I didn't have Uni then) all she wanted was to flirt with him, kiss him, etc. So... I went with it. They were extremely happy together and had something like 15 children with liberal use of the Elixir of Life.

Imagine my surprise when I finally got around to installing Nightlife and found they only had 1 bolt of chemistry! D'oh!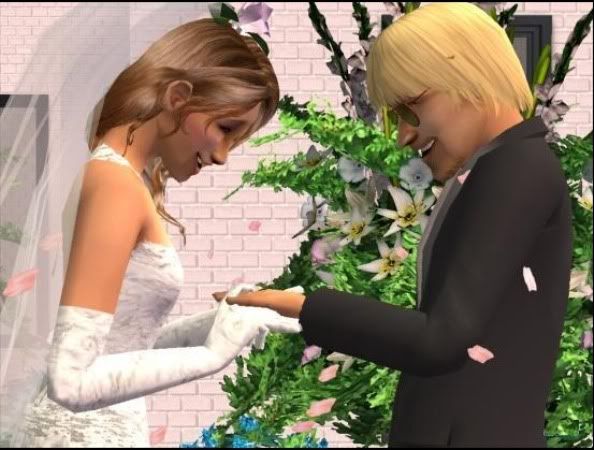 I loved this sim. This is actually Vidcund's second wife in this game, and in this picture he was only 1 day from Elder while the bride was just a recent college graduate. I don't remember if she was a CAS sim or a Dormie I had made over, but I do remember she was originally intended for one of Vidcund's sons that he'd had with his first wife. I don't remember her name though. :\

Anyway, the son had graduated college and had moved back home, and asked this sim to move in. She and Vidcund fell for each other almost instantly, and I decided on a May/December romance for him. They were so cute together.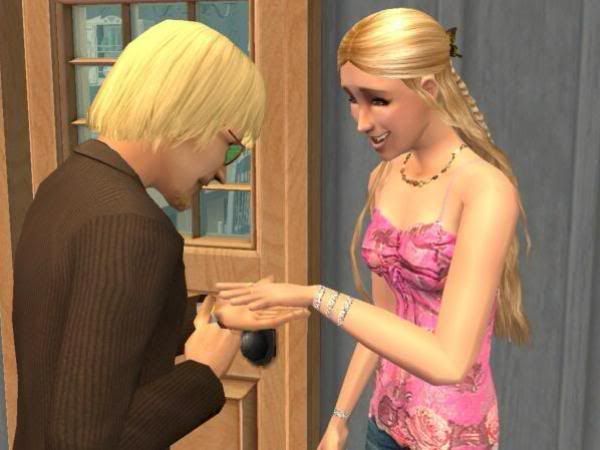 This one is... uh... no idea. LOL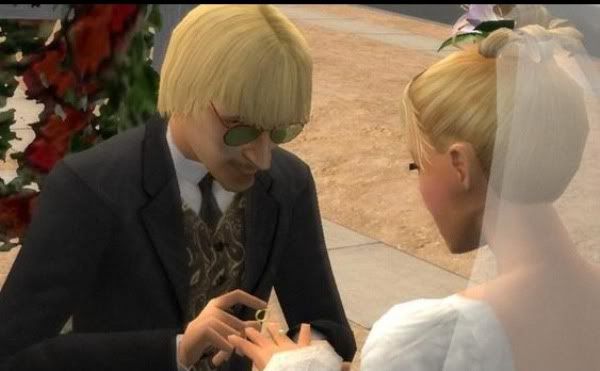 Same with this one. Just more random blond CAS sims marrying Vidcund Curious. Nothing more to see here, folks! :P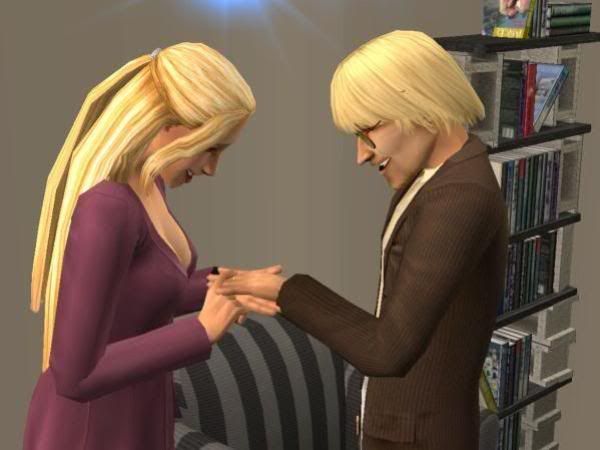 If I recall correctly, this was actually one of the many Strangetown Asylums I did over the years, perhaps even the first one.





Prego bride alert! And I'm not 100% sure who this is, but I think it's the first Charity Davenport-Cavendish, from the first time I wrote To Fear the Dawn and posted it on TSR. When I posted it here, I replayed the game and took all new pictures as my first ones looked a bit dated, lol.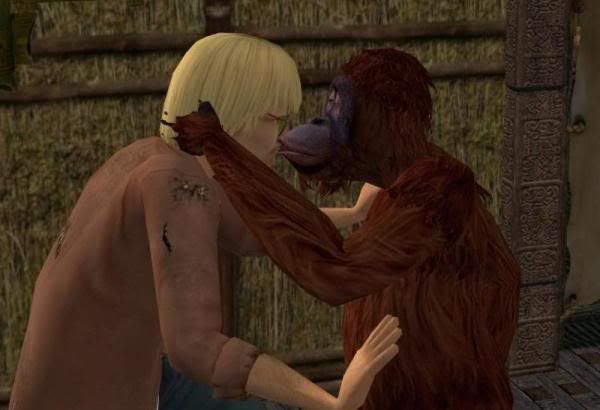 This is from when I played Vidcund through Castaway Stories, and it was pretty cold and lonely for Vidcund over by himself on that islan...

...just kidding... that's not the right picture!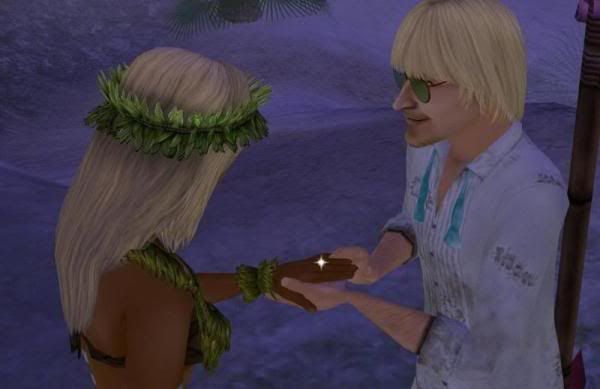 There we go! This was Vidcund's island bride, Taipua, from Castaway Stories. I suppose he technically wasn't an in-game sim from that game, since I had copied him though SimPE and imported him into it. To me he was the same, though.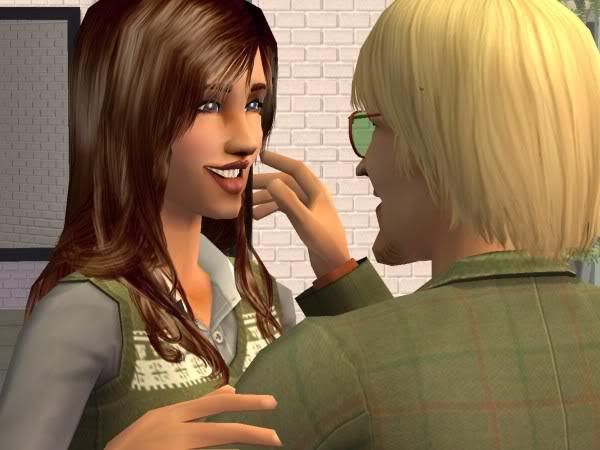 This is from my Standish Legacy, which I didn't ever finish on LJ but I did on TSR. I believe this picture is from the one I did here, though... I had one of the 2nd generation "spares" move to Strangetown and marry Vidcund. Who else??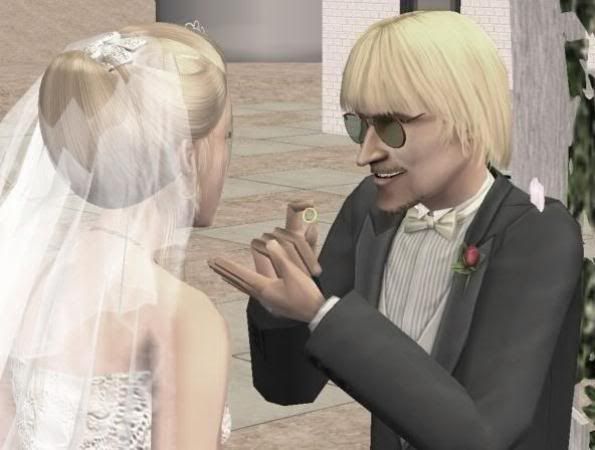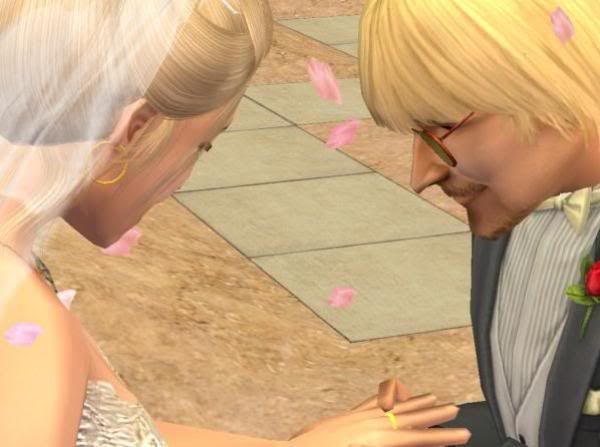 Vidcund and Charity from To Fear the Dawn.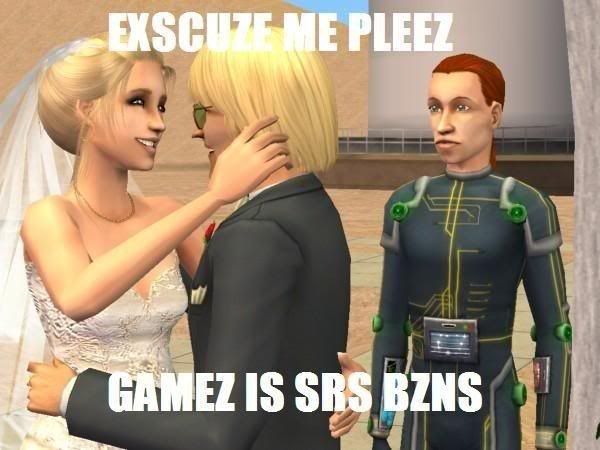 Those darn hobby people! Always showing up at the most awkward times!



Thank you for reading!