This really isn't an actual story, but I did want to document the lives of my Curious Castaway, Vidcund, and his Island family. I'm hoping to play it for at least five generations and I wanted to share the pictures with you. Hope you enjoy!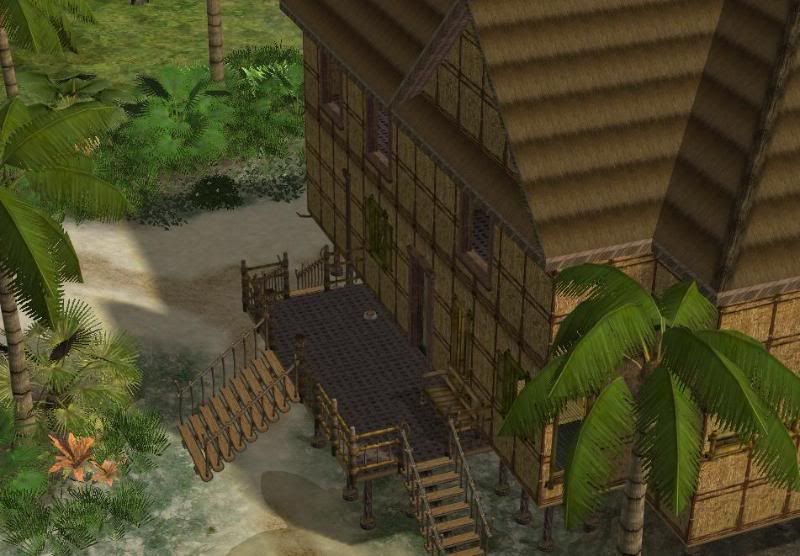 And so, Vidcund and his island love Tai began their life together in a cozy beach house on Castaway Beach.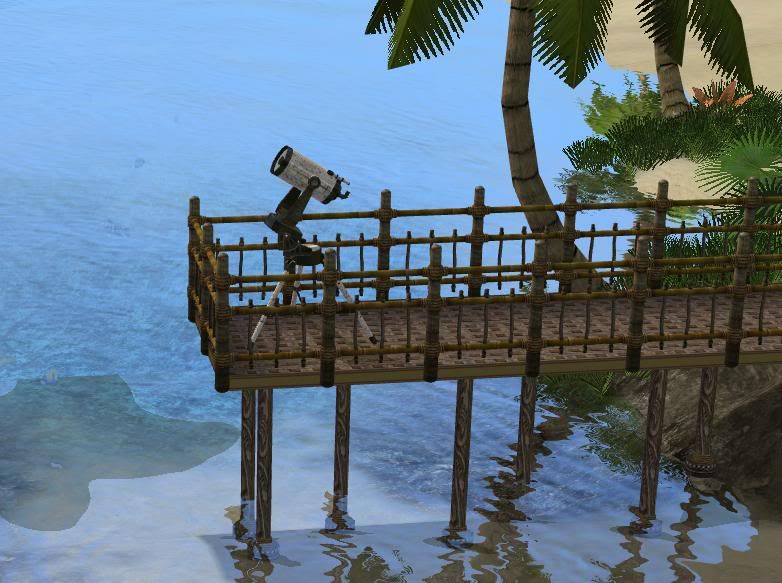 Vidcund made sure to build a special deck for his favorite toy.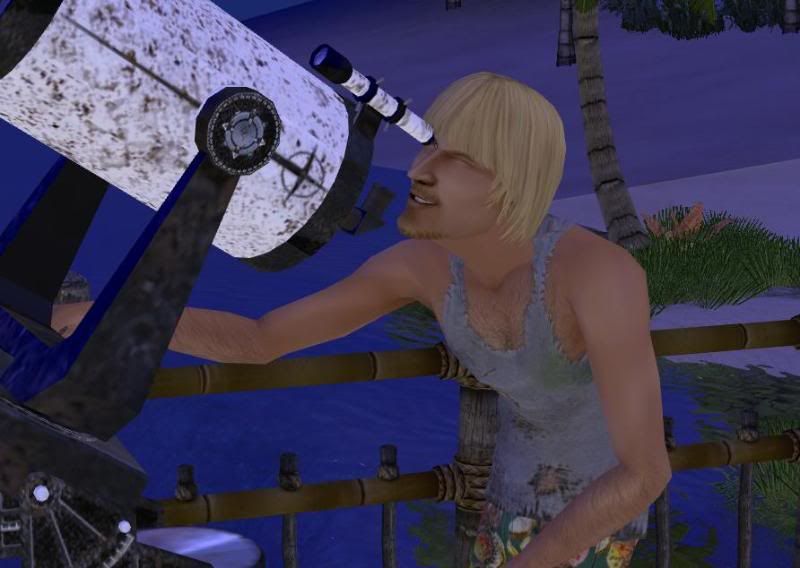 Which became Vidcund's favorite post-coital activity.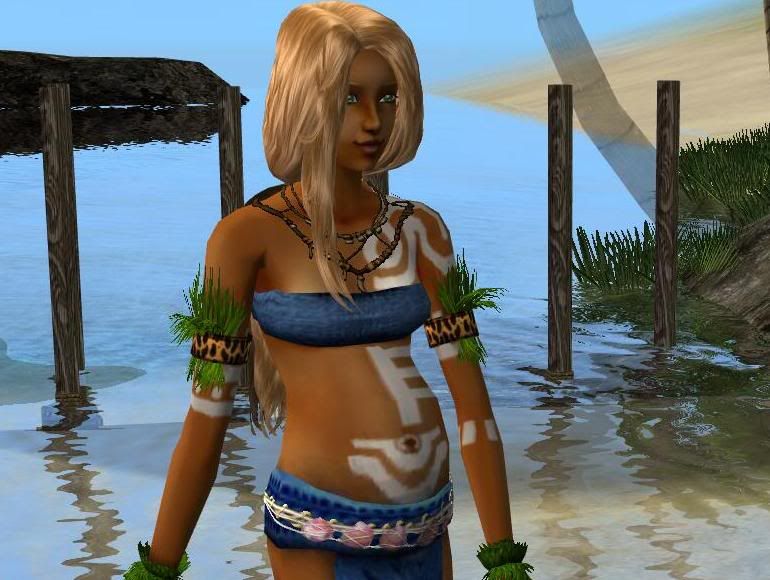 And look! More post-coital "activity!" *giggle* Isn't her maternity loincloth beautiful?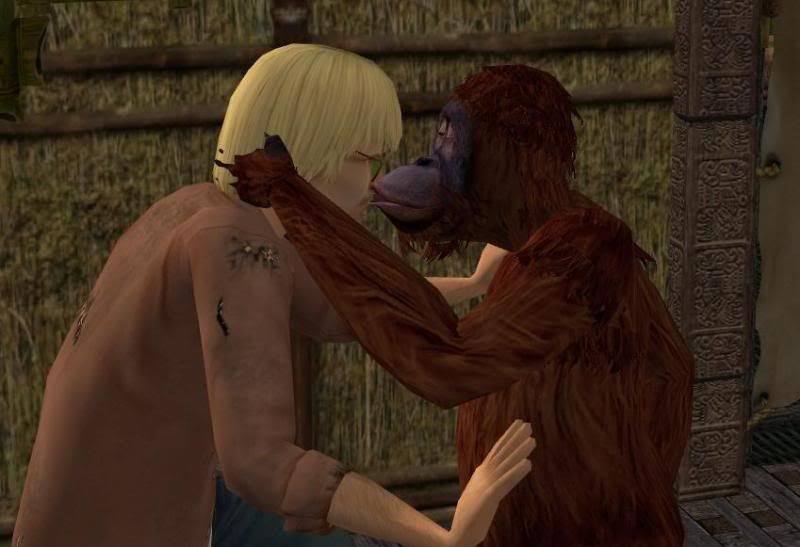 "Hey, stop that, Clyde! I'm a married man now!"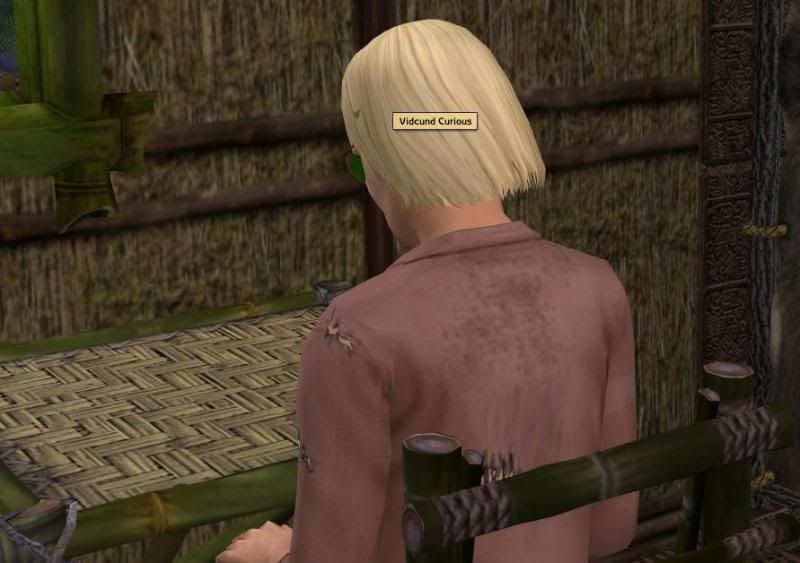 Vidcund was finally able to correspond with his brothers, and let them know he was alive and well… and very happy on the island.



One thing about living on the island is that there are no streets. Therefore, there are no walk-bys. Does this mean your sims will never have a social life unless they leave their huts? NO! It just means all the Townies and other playable sims in the neighborhood just sort of walk into your house. If you're not careful, you can end up with six or seven Townies on your lot.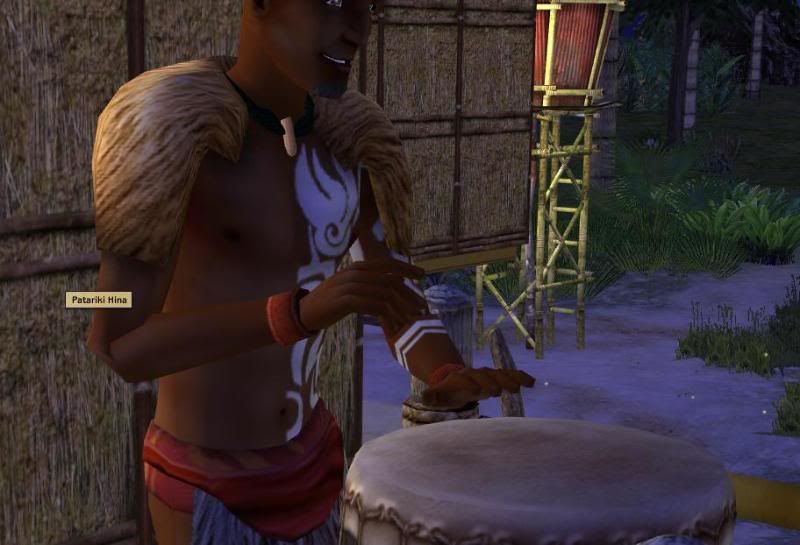 Like this guy. He stayed out there playing that drum for days.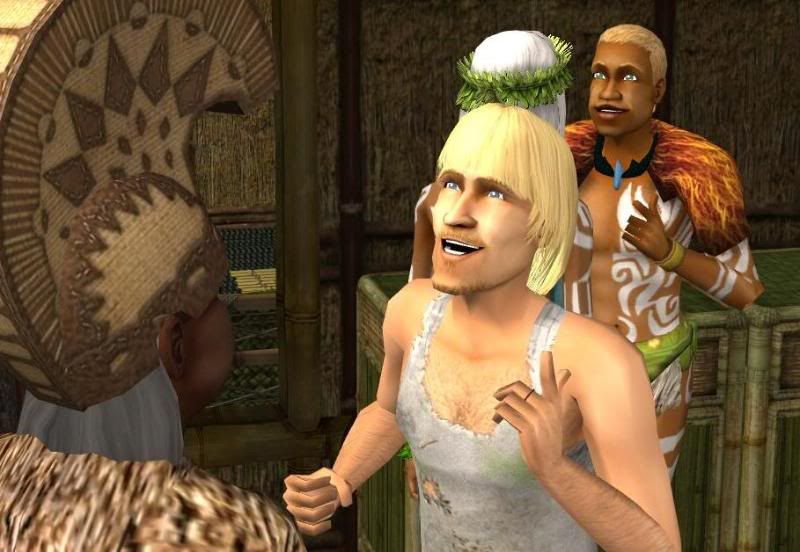 "And then we both had the same thought. Exactly at the same time."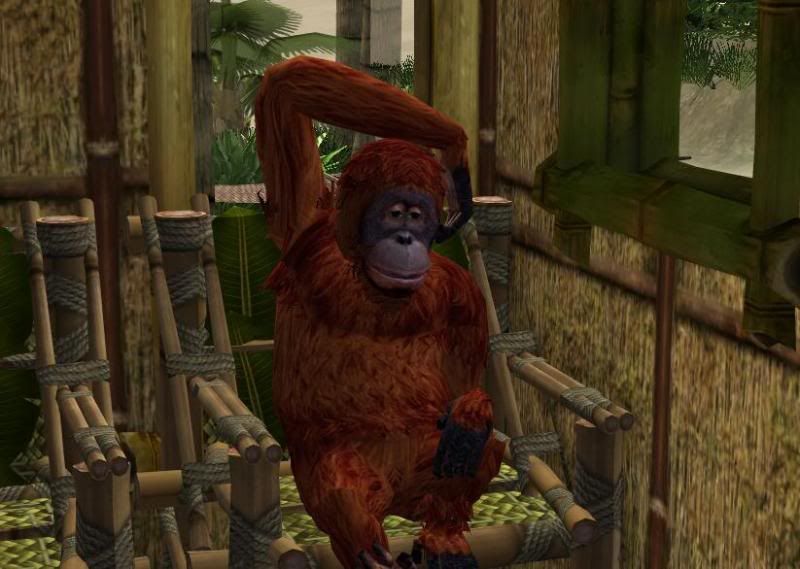 "Just hanging out. Yep."






In due time, Tai gave birth to a little girl, Kea.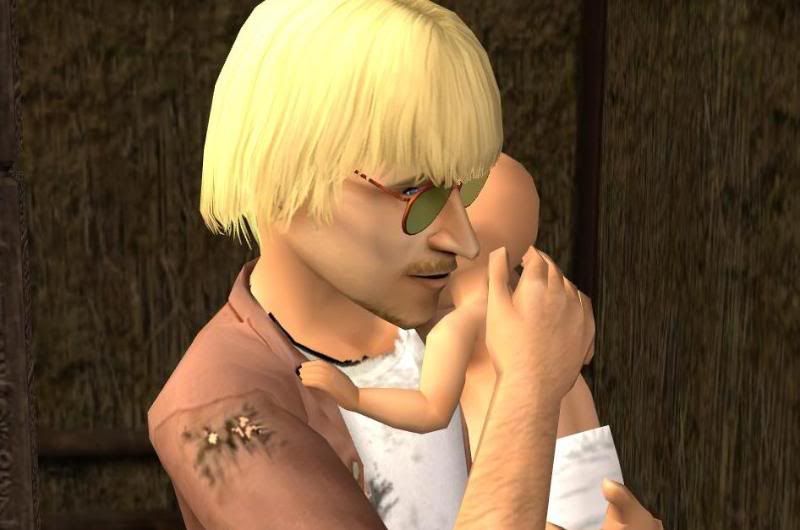 "I really wish your uncles could meet you."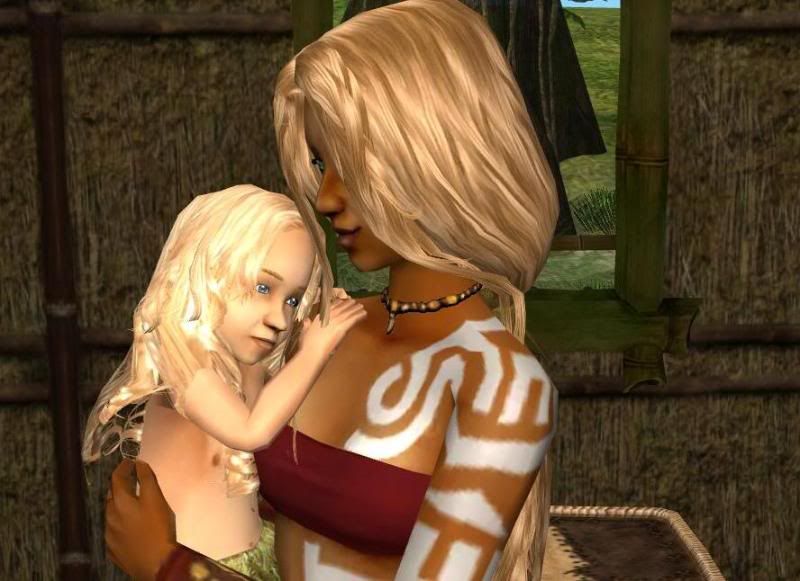 Fast-forward to toddler Kea. Wow, does she ever look like her daddy! She could almost be a clone!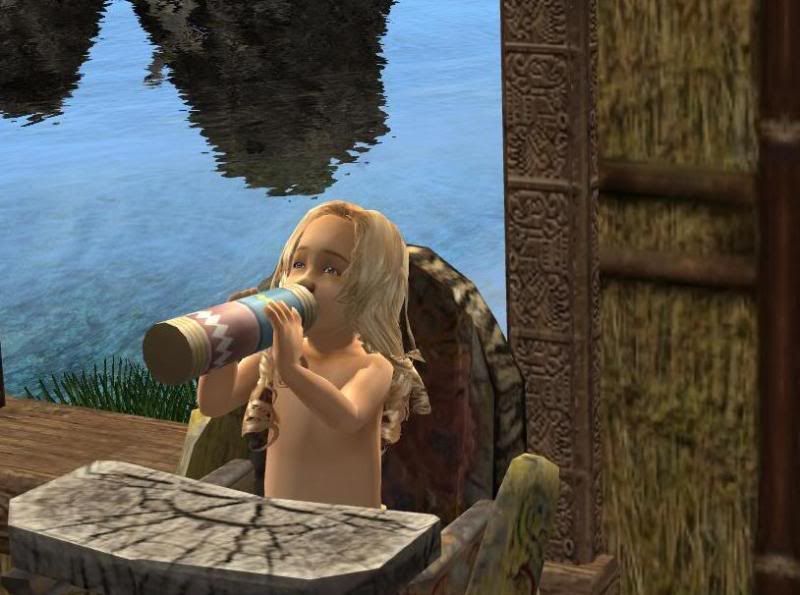 I just love the bottles, lol.






Awww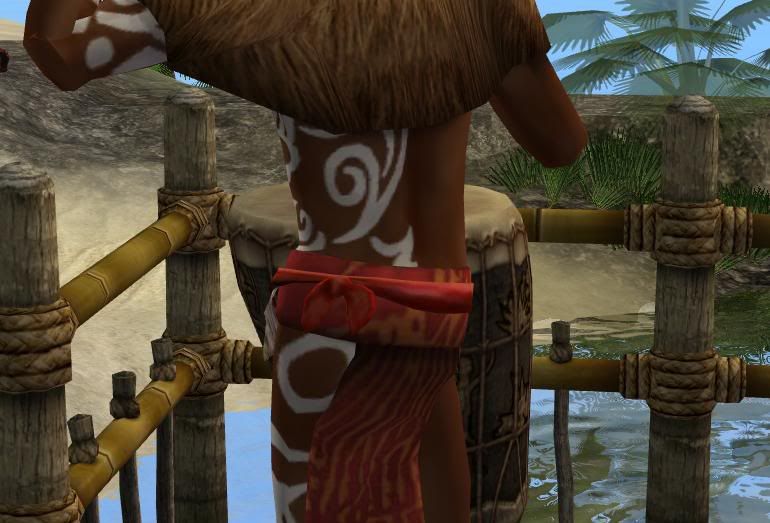 Yep, he's still there. Shake it, baby!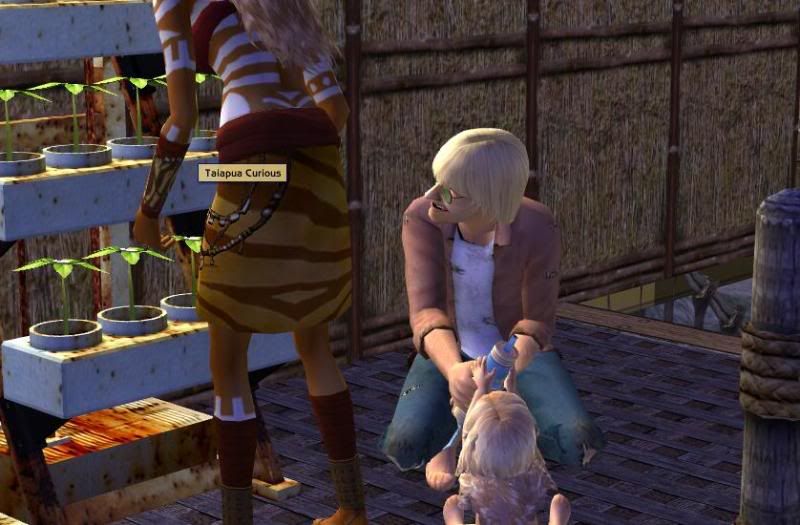 "Mmm… nice view…"

"What did you say, Vidcund?"

"Nothing, dear. Just giving Kea a bottle."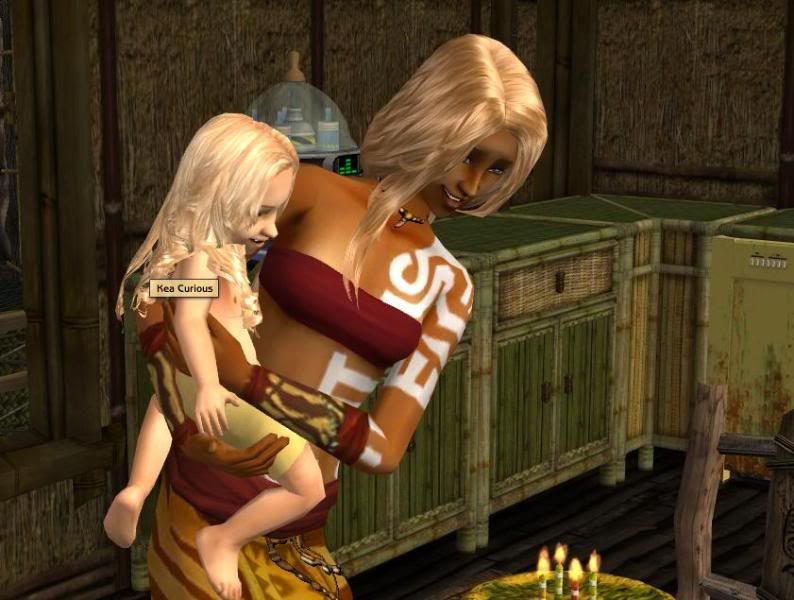 Birthday time!






Child Kea enjoys her special recipe fruit and nut Island birthday cake.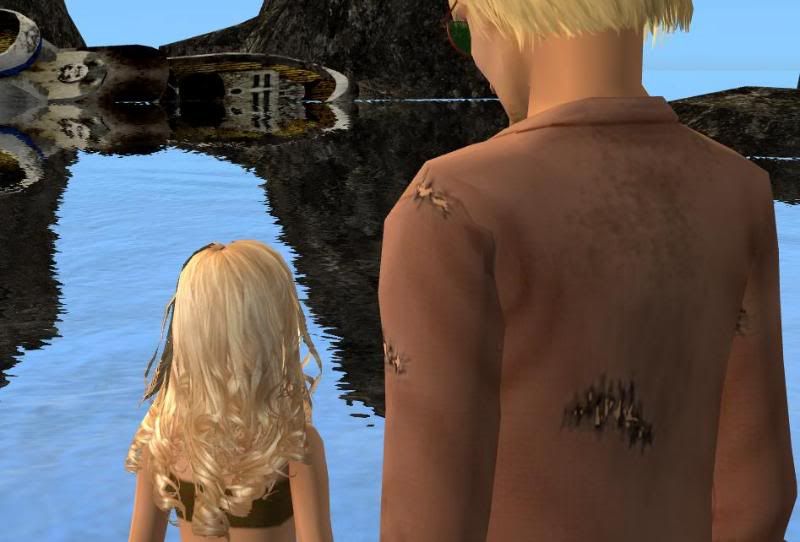 "Is that the ship that brought you here, makuakane?"

"Yes, sweetie."

"It's sad it crashed, but I'm glad it did."

"So am I, Kea." *hugs*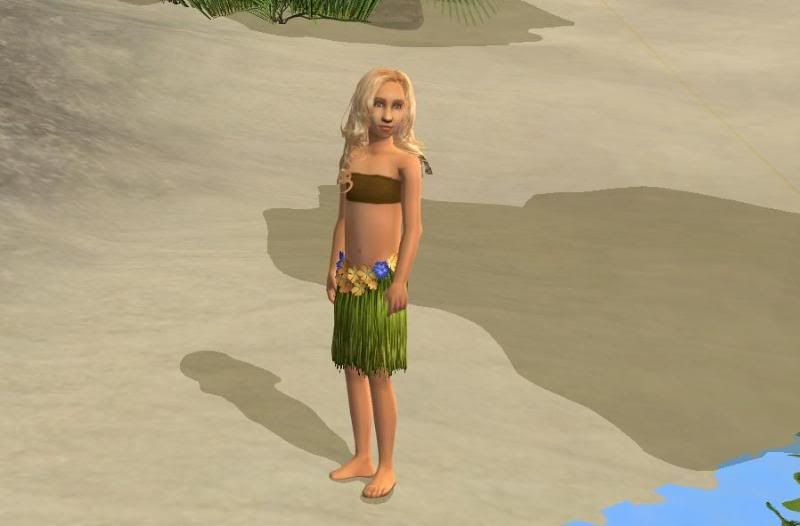 Life on the island is an excellent life for a child.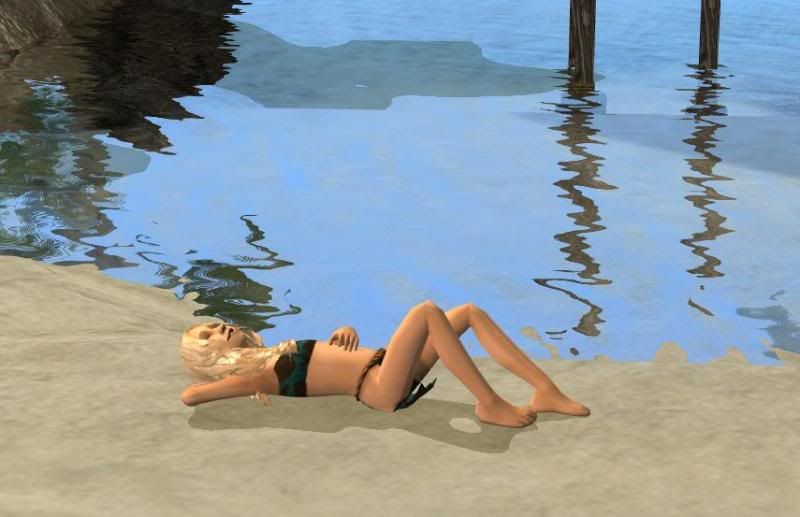 There's no school, so Kea spends hours laying on the beach,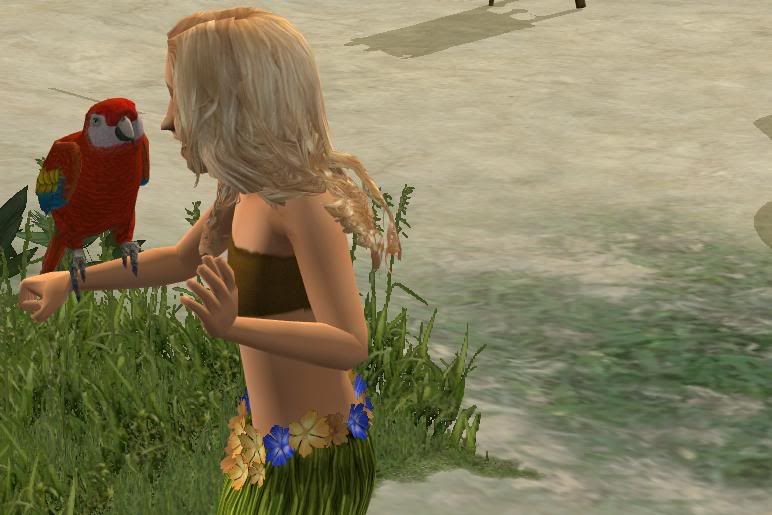 And communing with nature.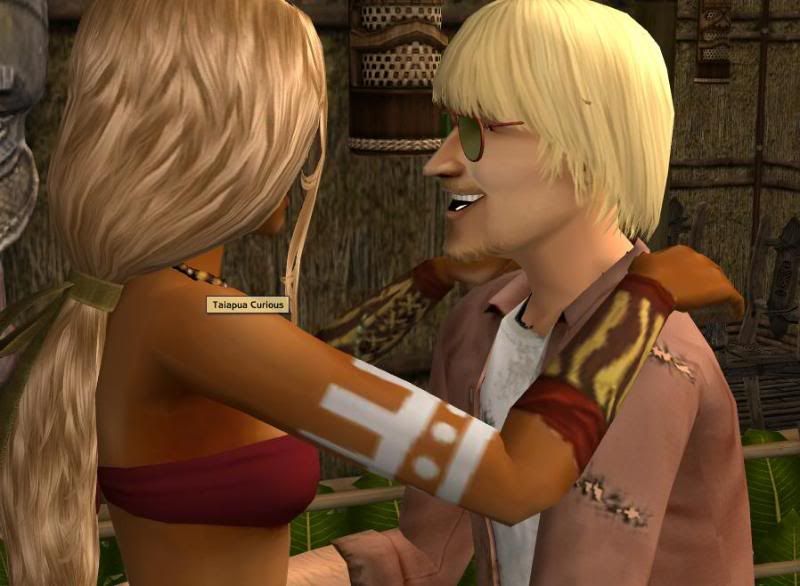 "Tai, I have great news! My brothers are coming to set up that old research facility and study the medicinal qualities of all the plant life on this island! They'll be here in just a few months!"

"That's wonderful, ku' uipo. I cannot wait to meet them!"




More later..