I'm feeling a bit under the weather today, so I've declared a sabbatical on housework. *grins*

I realized in my Poison's Bend 'hood, Chester Gieke was still in the bin, so I decided to get him out and have a little bit of fun...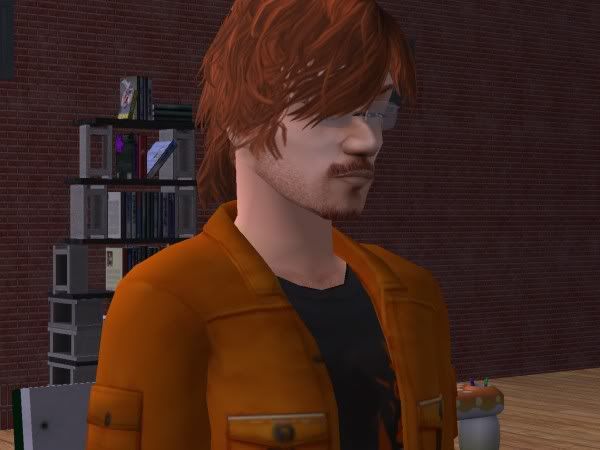 Hey there, Chester. Do I have great things in store for you!
Chester: *worries*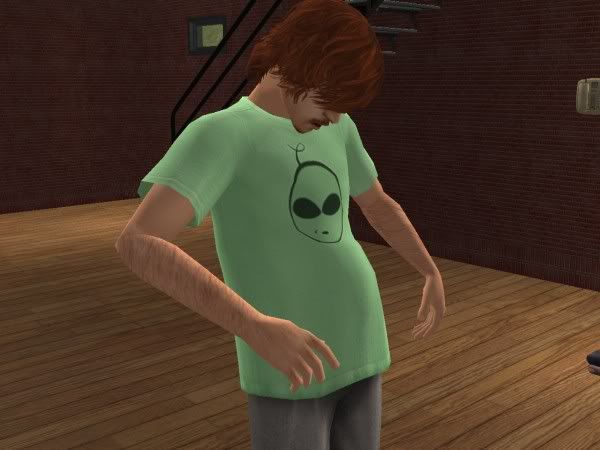 Chester: *What the...!?!"
Chester: "Oh hey! I'm a daddy!"
Honey... that's only the beginning!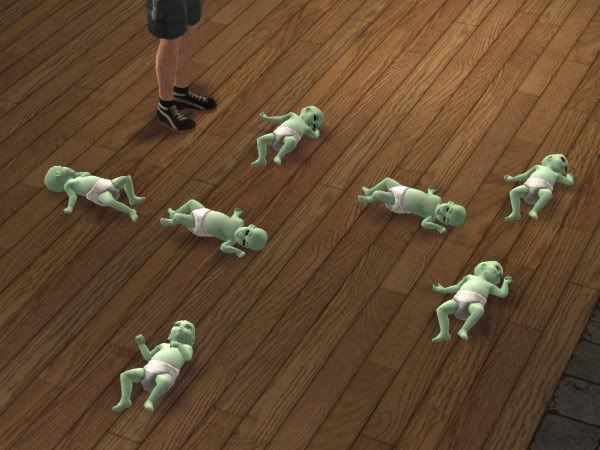 IT'S SEPTUPLETS!
Congrats! Here's a free house and college for all the kids totally paid for. You happy, Chester dear?
Chester: "Ummmm... Do I really need to do this?"
Aerin: "Don't worry,
mon cher...
I'll help you out."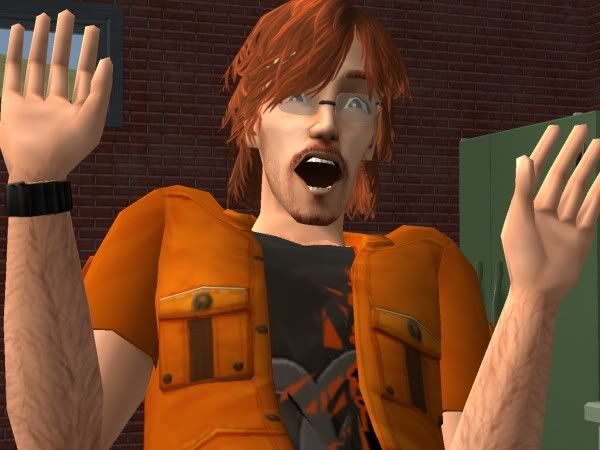 Chester: "AACK! WHO LET HER IN MY HOUSE???"
*********
Okay, mainly I just wanted to laugh my arse off at a roomful of alien toddlers and take some photospam. So here I go!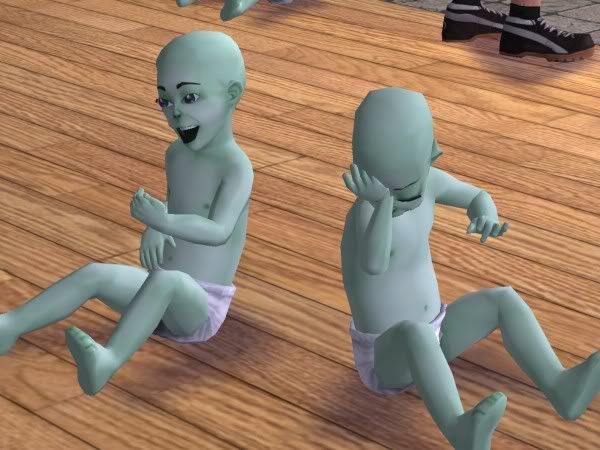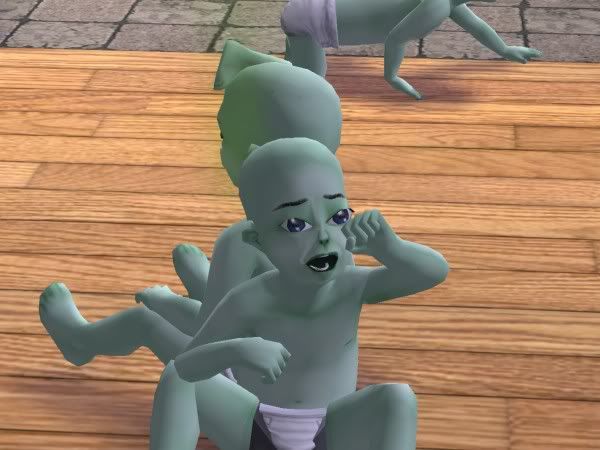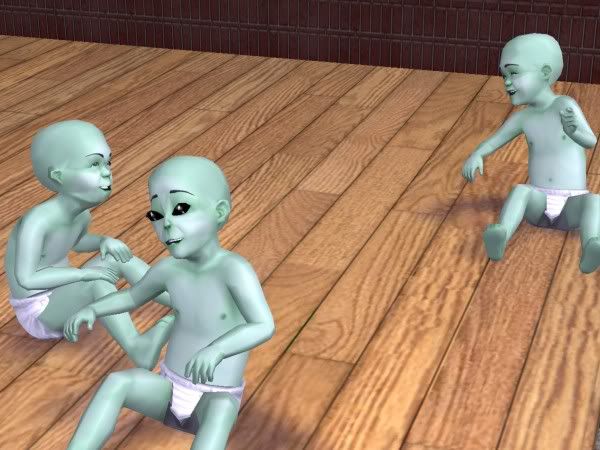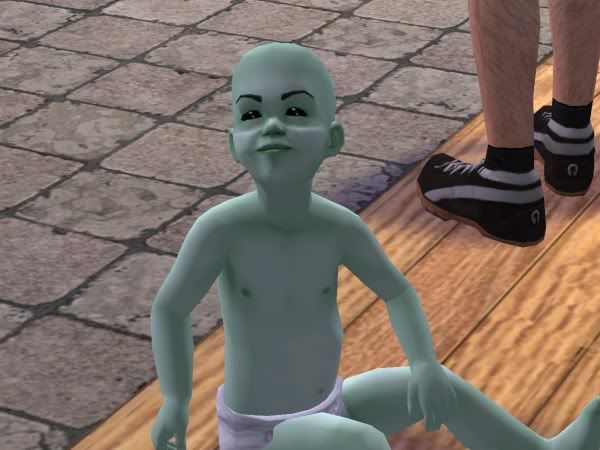 Toddler: I made boom-boom.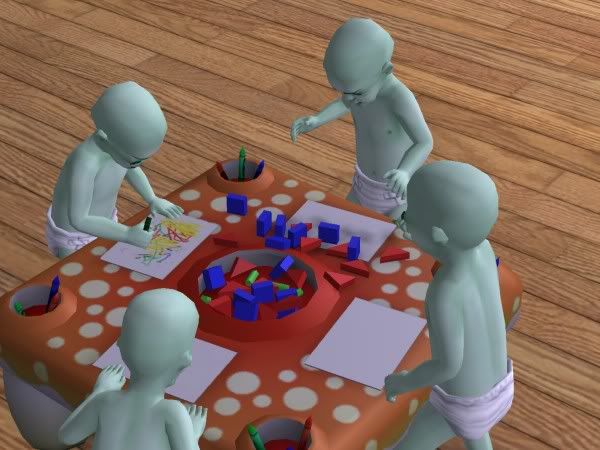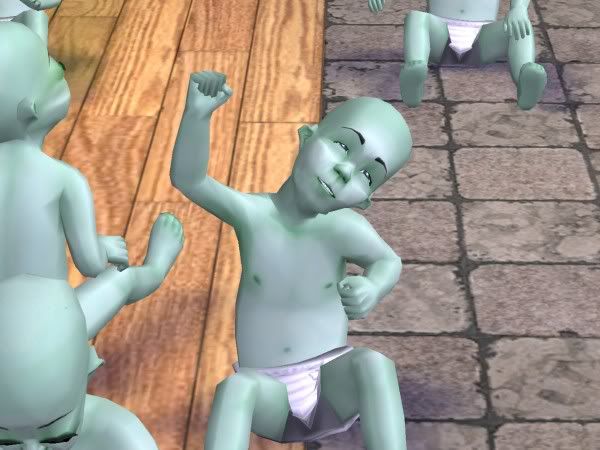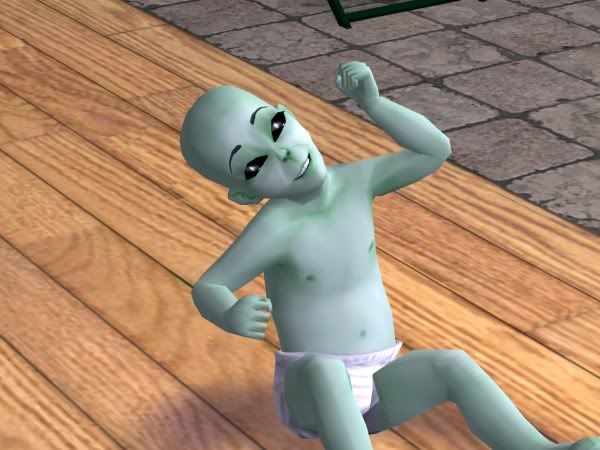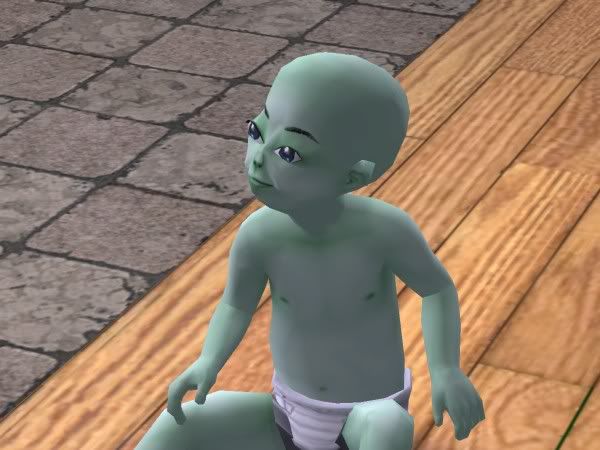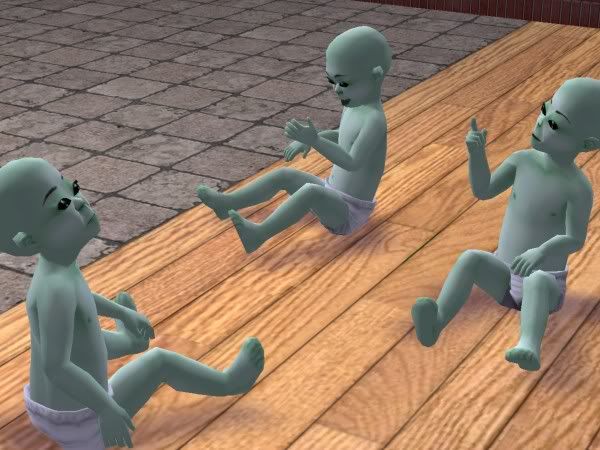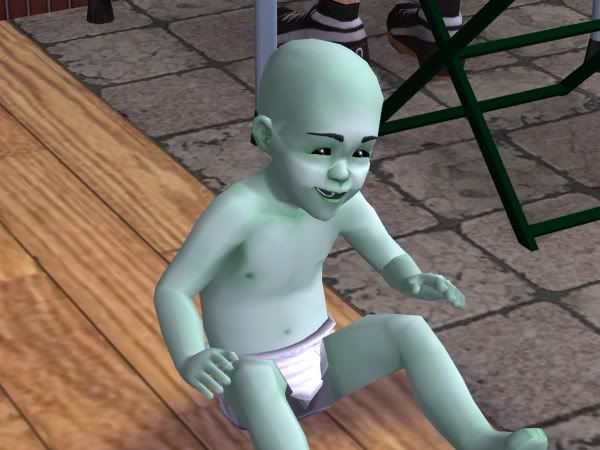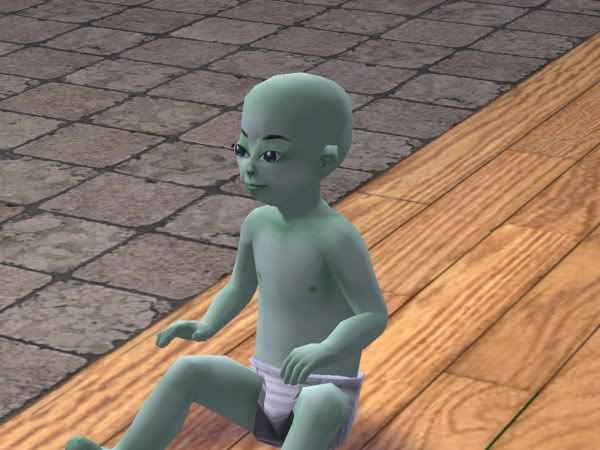 /end spam.
All I can tell you is that there are three girls and four boys. They're named really lame space and planet names. And all of them have 8 to 10 nice points except one... and that one only has one. :D
Okay that was fun. Now I suppose I need to start cooking supper.