This is just some Standish randomness involving Alaina (Gen 3) as a young adult. Also, I wanted to show off my new default eyes by Oepu. I like them because they are still Maxis-like, but give a bit more sparkle and depth, I think.

For the longest time, Alaina has been wanting to win a cooking contest (her one true hobby is cuisine). Now that she is in college, it seemed to be the perfect time to take a trip to Sue's Secret Kitchen...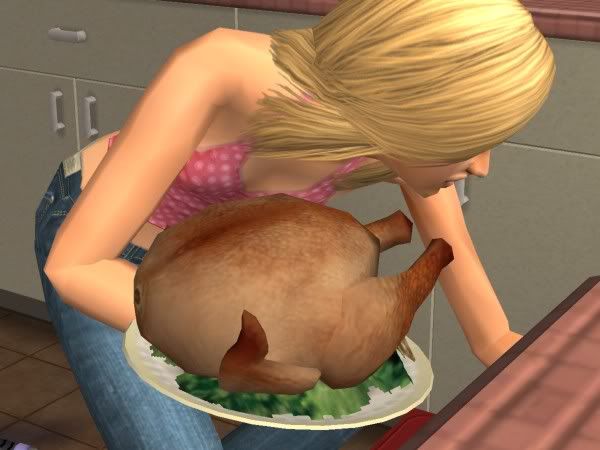 "Mmmm... turkey. Everybody loves turkey. In the Times Before, the whole neighborhood would show up on your doorstep if you made a turkey. And they'd usually bring gifts, too!"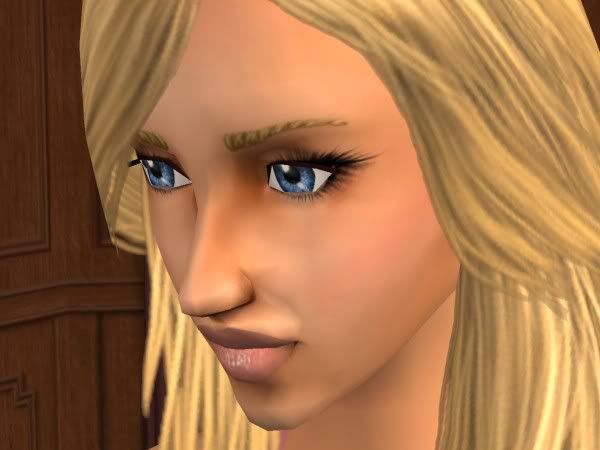 A close up of Alaina's new pretty eyes.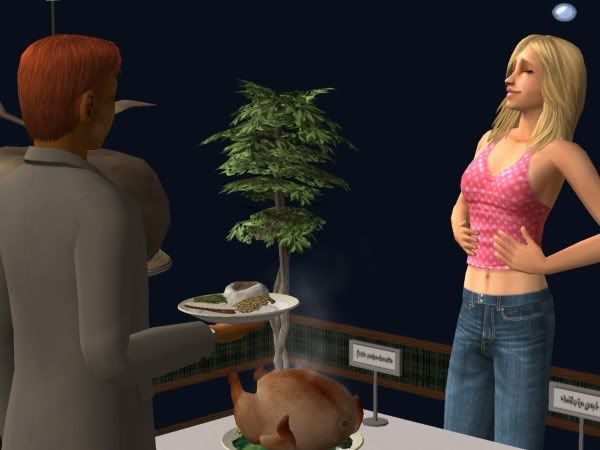 "My turkey's delicious isn't it? Just yummy...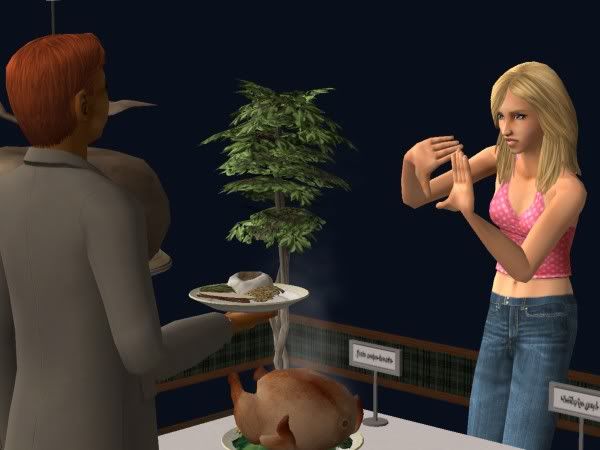 "And you look so good eating it!"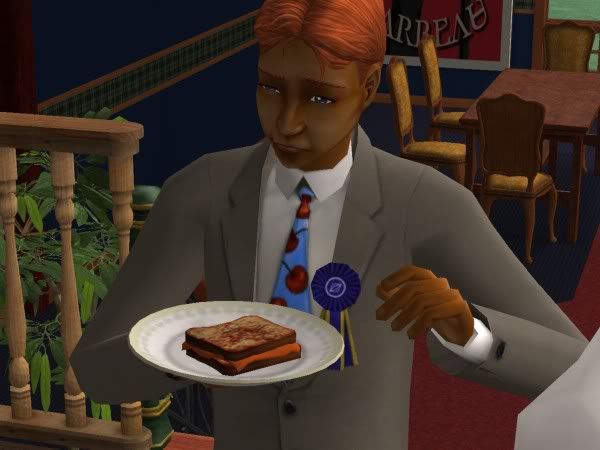 "The aroma of this grilled cheese is quite strong. Do I detect a hint of Limburger?"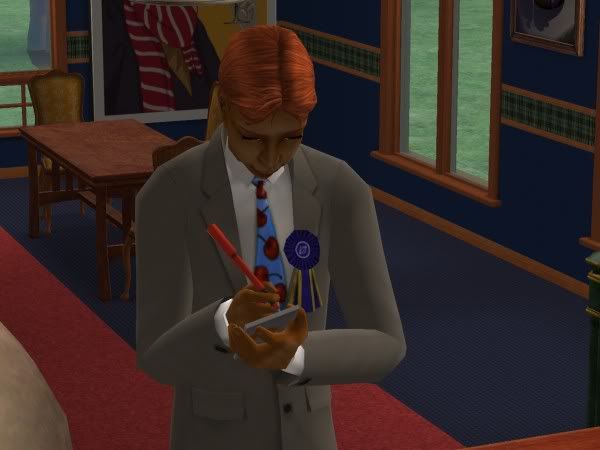 Gah! The anticipation!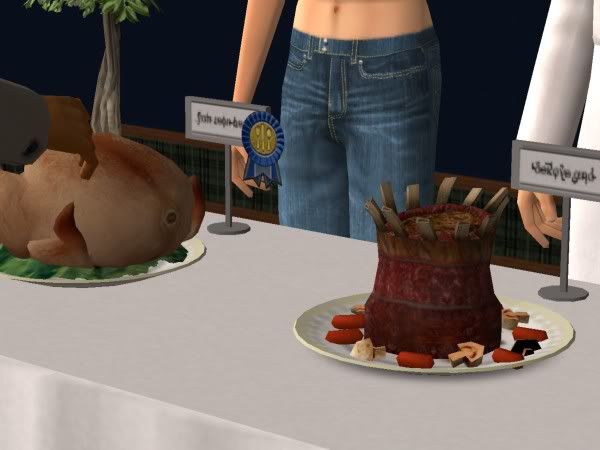 "Ha! Take that, Crown Roast!"

"Yes! I totally rock!"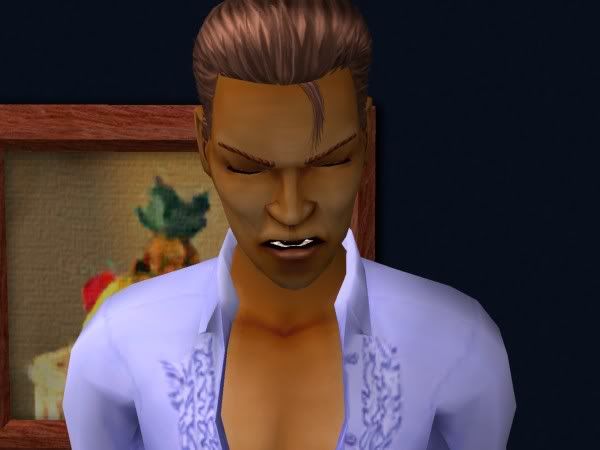 "Damn it!"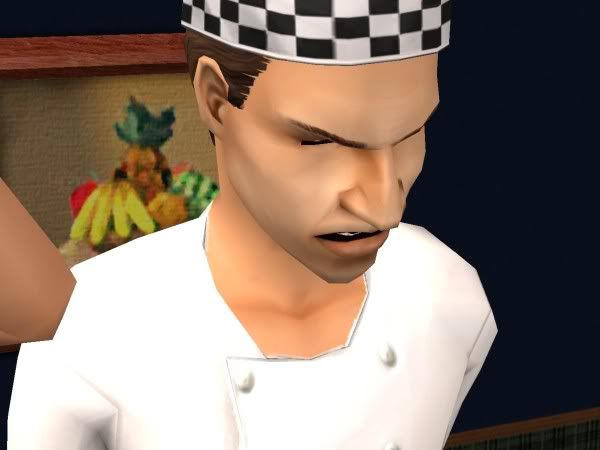 "Zut alors!"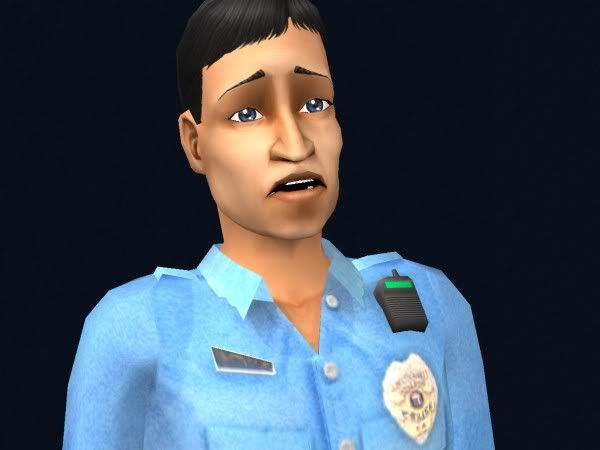 "What the heck? I made Grilled Cheese!"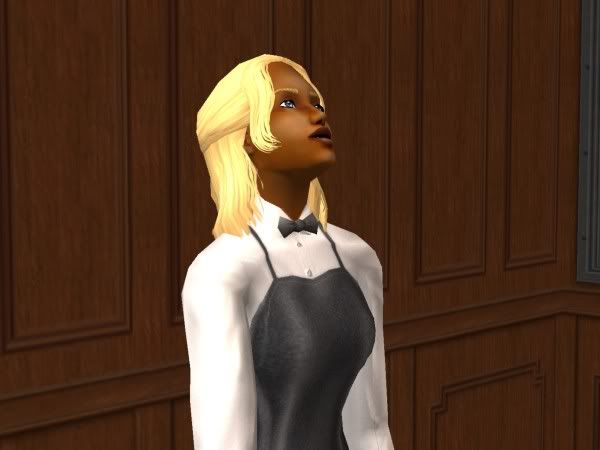 "Gaaaaawd, my life suuuuuuuucks..."
*Begin random photo montage... make of it what you will.*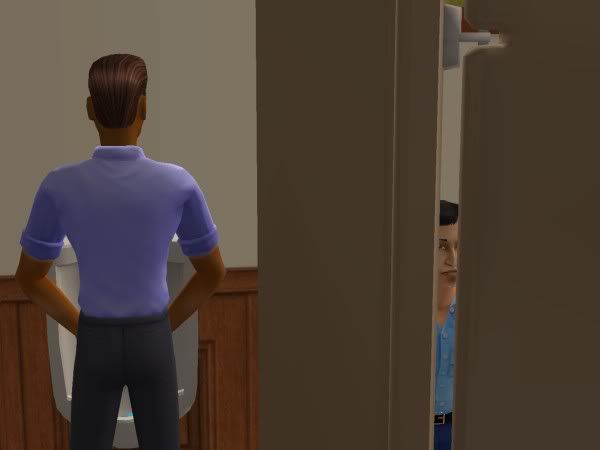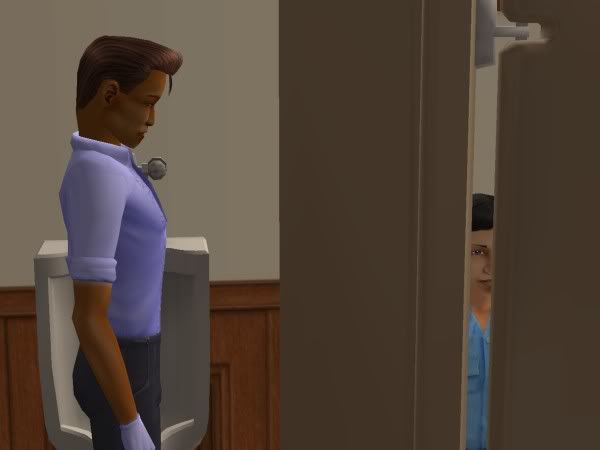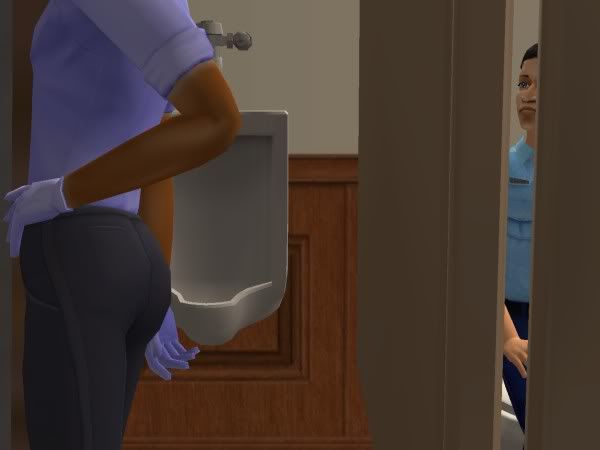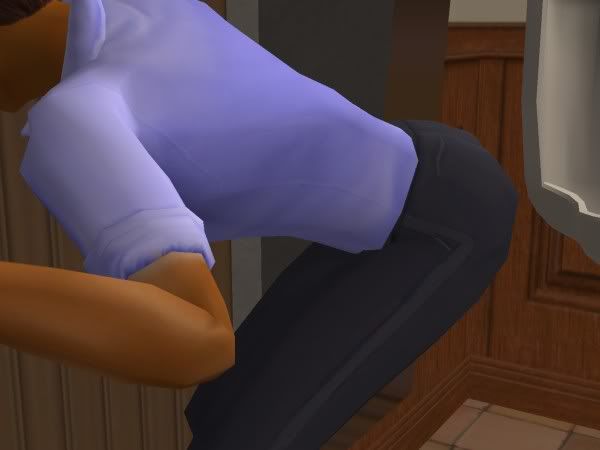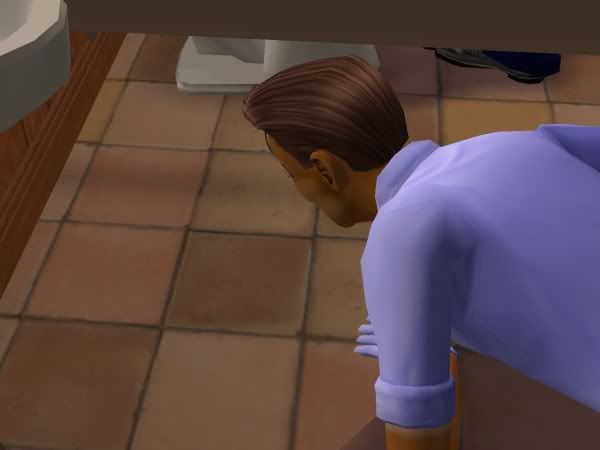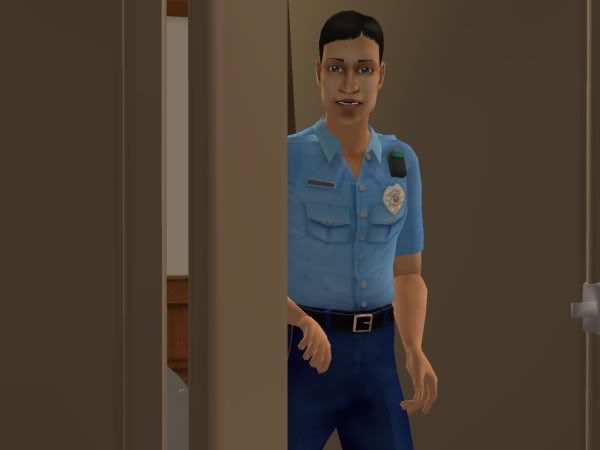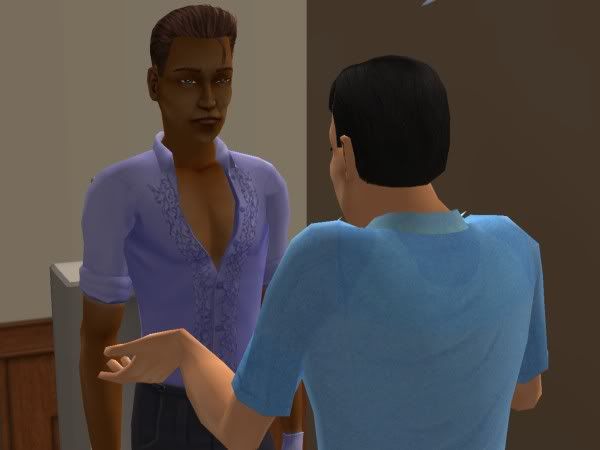 My goodness, what fun times are had in the men's bathroom at Sue's Secret Kitchen!
Meanwhile, at #2 Cover Up Road in Strangetown...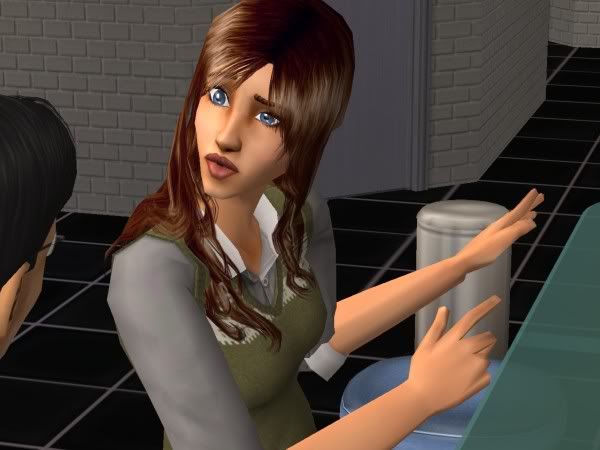 "You do realize this place is going to need a thorough remodel."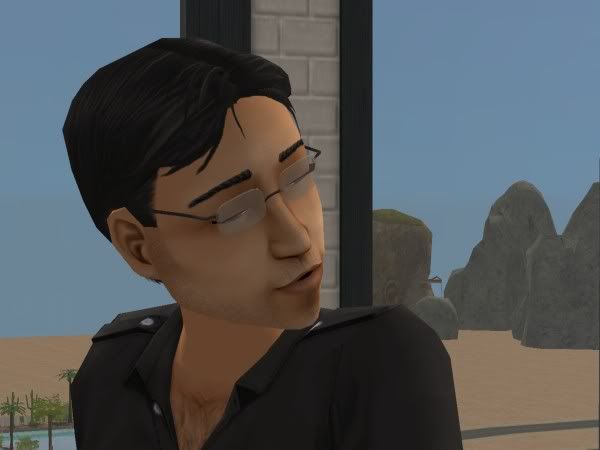 "That would be fine. I like boobies."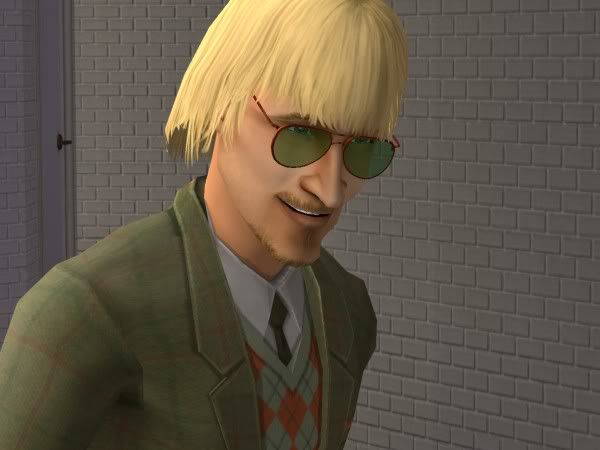 *big grin*
"I'm going to get laid!"