If anyone is interested, here is the farm lot I designed for my daughter to try the Farming Challenge she and I sort of put together. The download link is at the bottom of this entry.


Some pictures: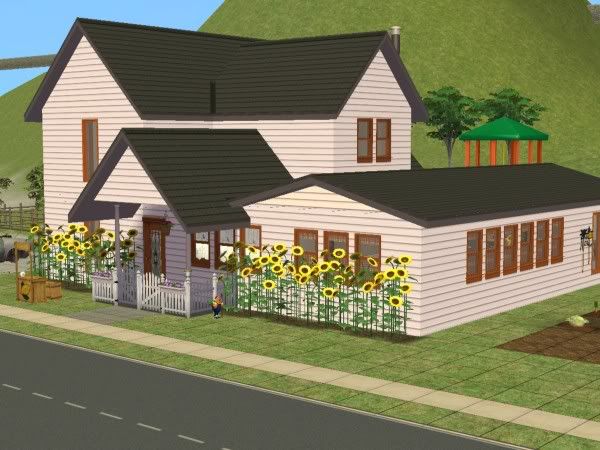 Front of house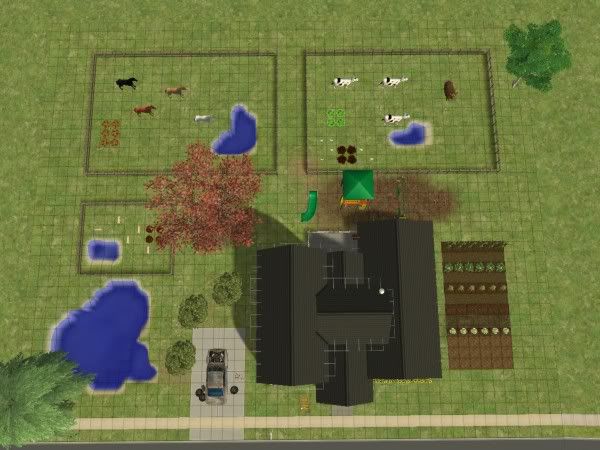 Overview of entire lot.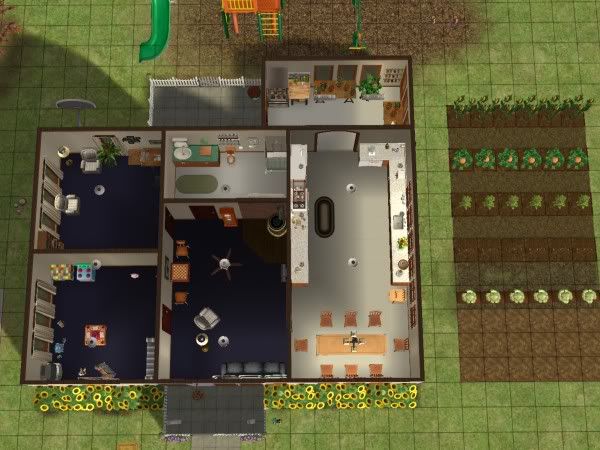 Overview: First floor and Garden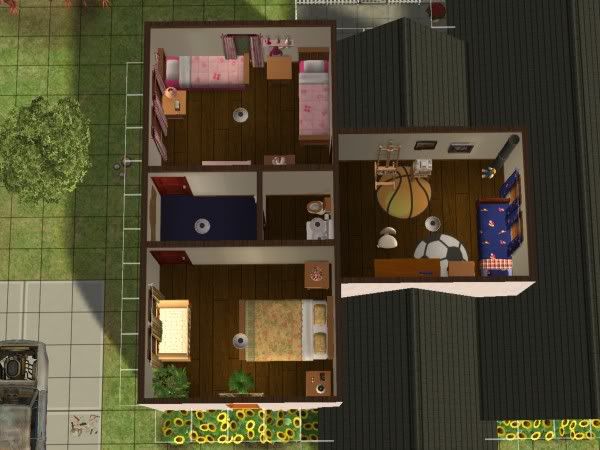 Overview: Second floor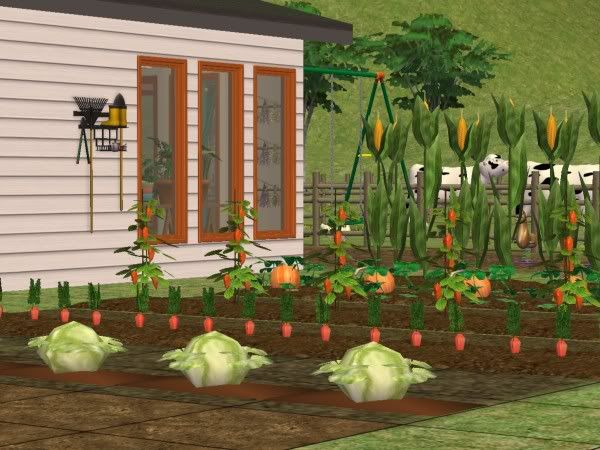 Garden detail.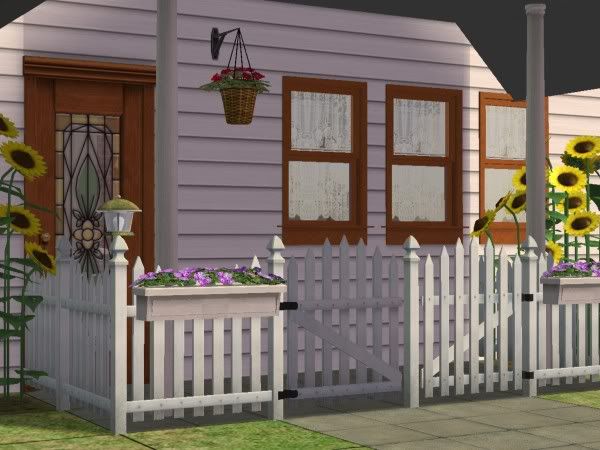 Front door detail.

Notes:

I have ALL EP's and SP's, so it's possible that anything in this lot came from any EP or SP.

You may notice the lack of stairs in the house, lol. That's because I'm using Targa's Ascension V2 "teleporting" stairs in an invisible recolor. I've always hated how the stairs take up so much room and you can't see past them very well. It was a happy day when I discovered the Ascension stairs! (They're included in the download.)

I generally decorate for playability. It irritates me to have too many things in the way, so that's why this lot may appear a bit bare. Feel free to embellish however you like. :)

You sim may have trouble harvesting some of the pots of herbs, since I used OMSP's to arrange them on the table. I *think* I have it fixed, but I'm not sure.

One of the most annoying things about the Cycle of Life animals is that the sims will rush out to visit them and act all insane. I have solved this problem by putting the animals in fences with no gates. It works beautifully (and the animals stay put too!) but if your sim wants to "milk" the cows or harvest the chicken eggs, you will need to temporarily install a gate.

Have fun!



DOWNLOAD HERE